Sorry if this isn't allowed, but it's not my forum, but I am a member, and was really excited to find it. Can't say I've seen this post in this community yet so, here:
Toutes mes excuses si cela n'est pas permit ici, mais ce forum ci-dessous n'est pas le mien, mais j'y suis inscrite, et j'étais très contente d'avoir le trouvé. Je ne vois pas une mention de ça dans cette communité, donc voilà: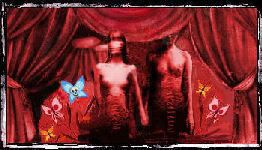 English-speaking Indochine forum, Pretty Mess.
Enjoy! I'm on there as LaGauchère.
Amusez bien! Je me suis nommé, LaGauchère.